Chainguide Prototypes, part 1
This is a story about my previous chainguide designs and their evolution into the Ultralight Chainguide.
Some time ago I've decided that single chainring should be enough for my kind of mountain bike riding. And started looking for a chainguide device: something light with only a top chain retaining cage and without a bottom roller or slider. My frame lacks ISCG mounts so there were only two types of chainguide which I can use: a bottom bracket mounted or a seat-tube mounted. At the time I didn't find a device that would have suited me. Some were bulky and had unattractive look, some were too pricy for such simple part, some were just announced and weren't available for purchase.
At the same time I've read an article about 3d printing. I was surprised to know that this technology is now available to anyone. A number of online 3d printing services is already here, ready to embody almost any digital model. Just upload a 3d file to a service site and they will print it and ship back to you. One such service, Shapeways, offers selective laser sintering of nylon plastic. It can print very complex models with great precision and resulting object will be quite strong.
And I decided to try to make my own unique chainguide. Few evenings of 3d design and here it is: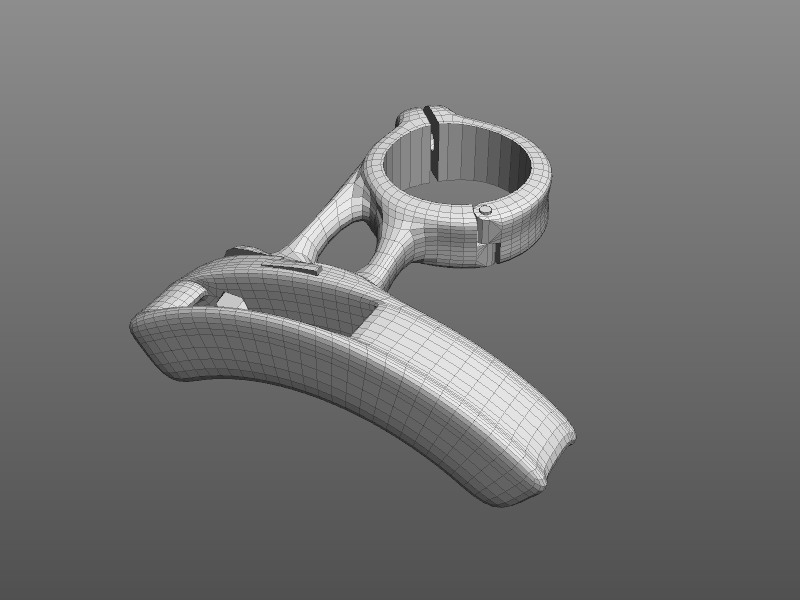 Designed for 32t chainring and 31.8mm seattube. A tilted sliding joint between a cage and a clamp allows chainline adjustment.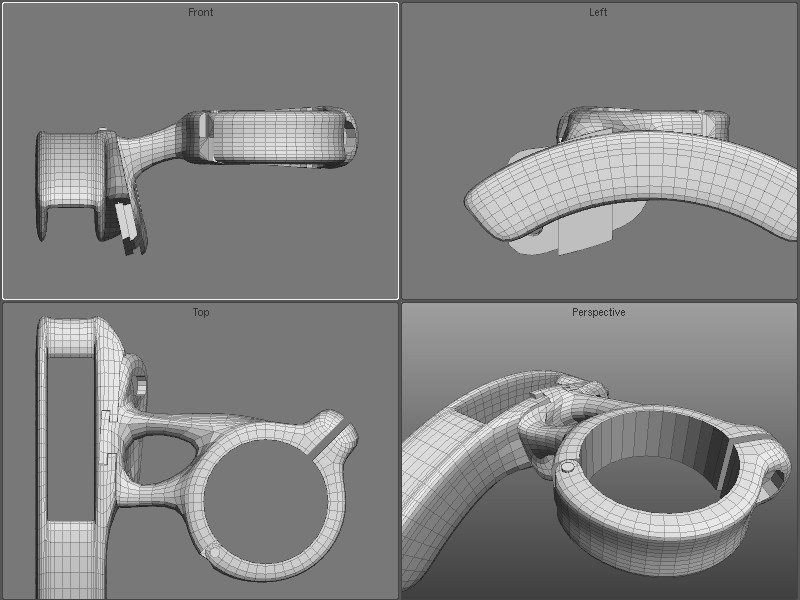 Two weeks later it was in my hands. Assembled: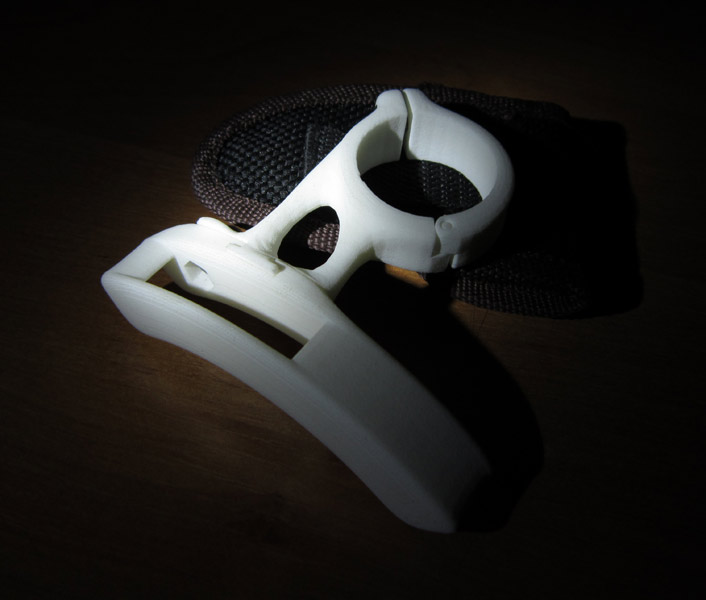 And installed on bike: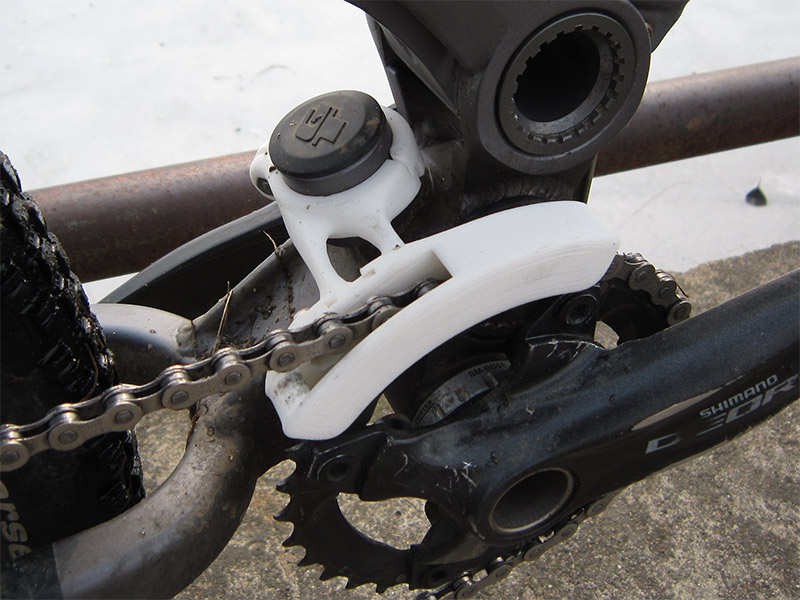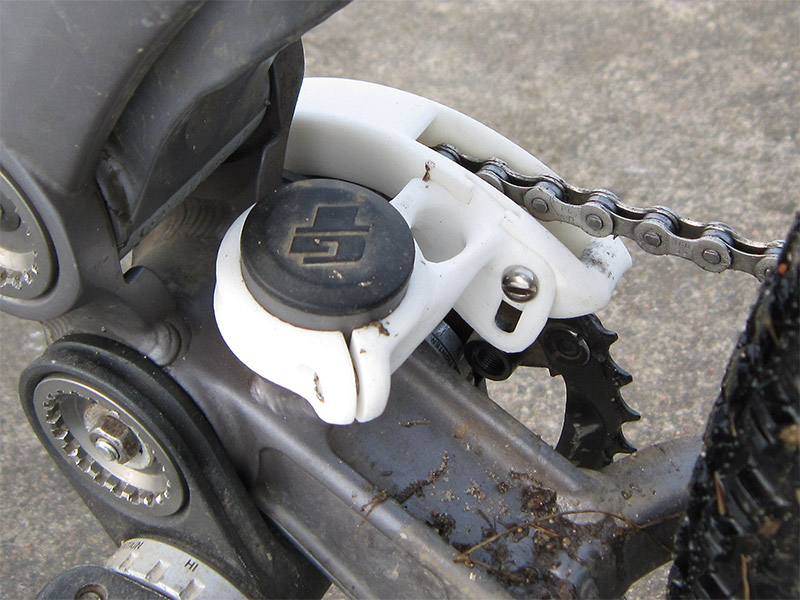 First rides didn't show any problems. Chainguide felt strong and worked great.
Chainguide prototypes story
blog comments powered by

Disqus