Chainguide Prototypes, part 2
First prototype design wasn't flawless. Clamp hinge axle was only 2.5 mm in diameter and it was weakest part of entire chainguide. And after about a two months of use it broke when I've crashed my bike on steep local trail. Repair was very simple: steel nail replaced the plastic axle and tests continued.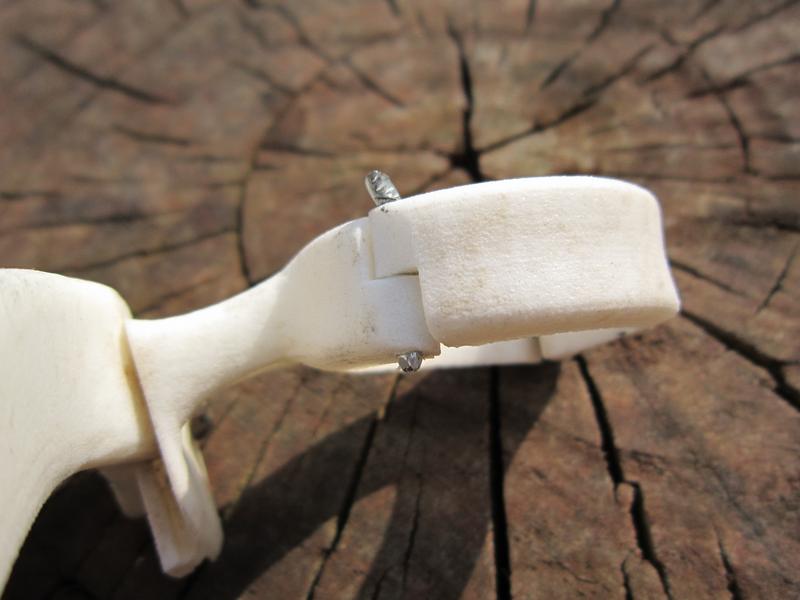 There is another issue with 3d-printed part. Its surface isn't smooth. The material is porous as it is made from a nylon powder that is sintered by a laser. And it absorbs dirt and mud very well. Chain grime will leave noticeable marks on chainguide cage.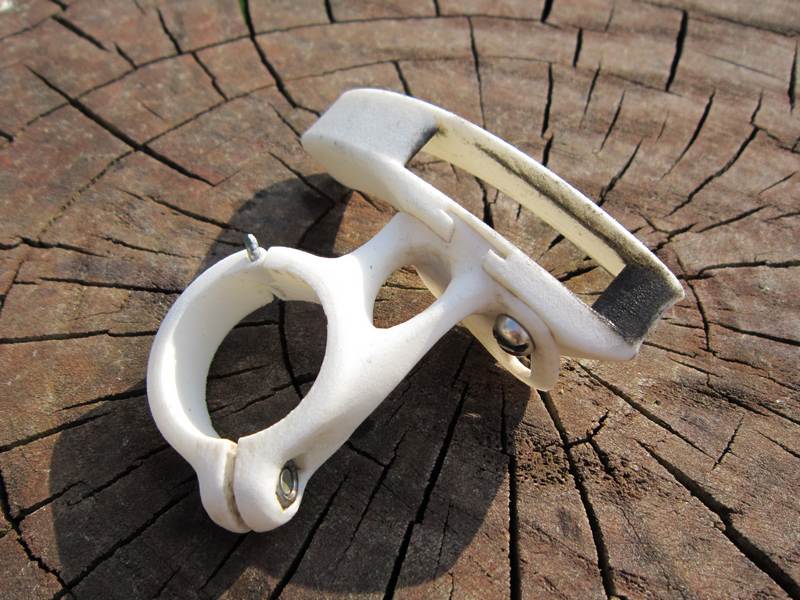 Painting will help here, even if you paint it in light color. Paint will fill pores and material won't absorb that much dirt any more. See this tutorial for instructions.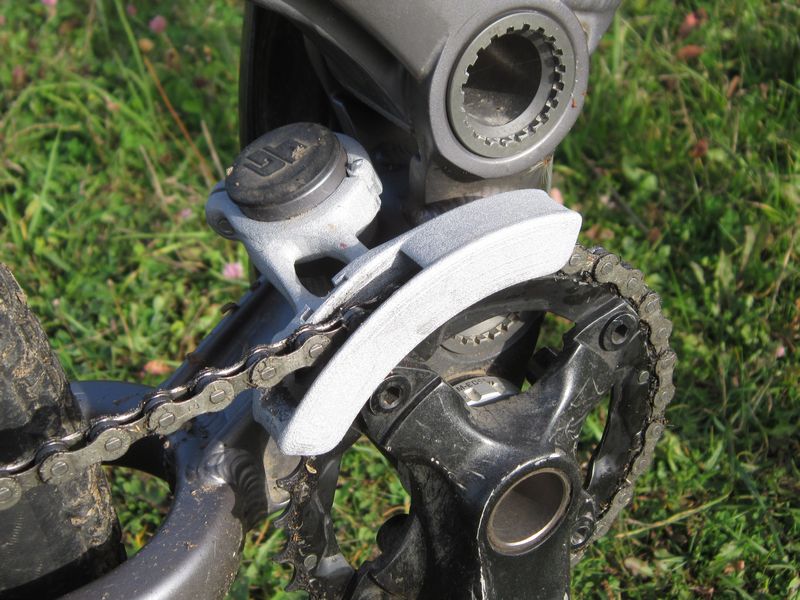 After those fixes chainguide prototype worked fine for two years in very different conditions: from hot sun to dirt, mud and snow. I've designed a second version with strengthened clamp axle and additional holes to reduce weight (and production price).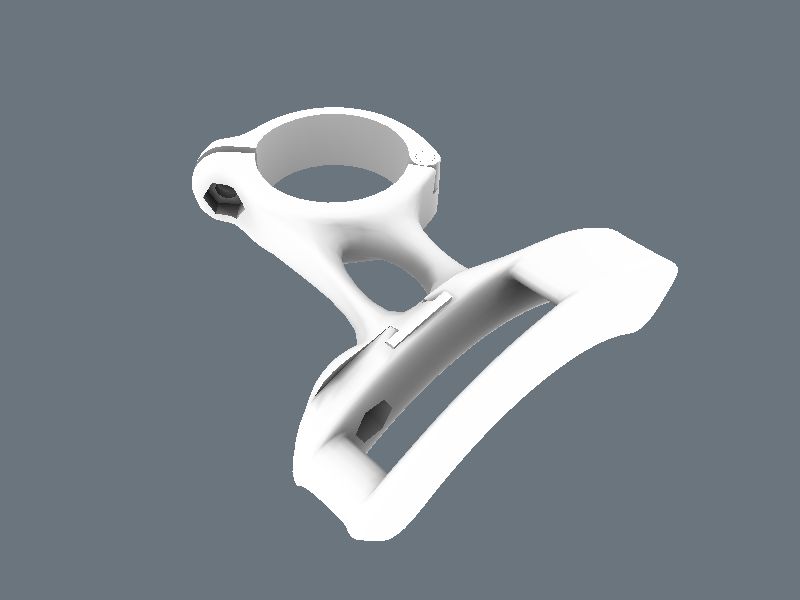 But it was never printed as first design worked so well.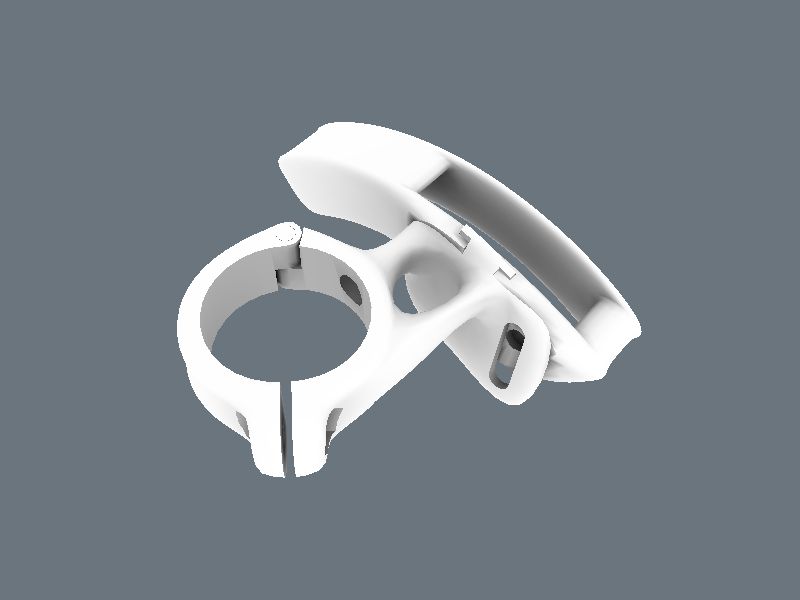 Chainguide prototypes story
blog comments powered by

Disqus