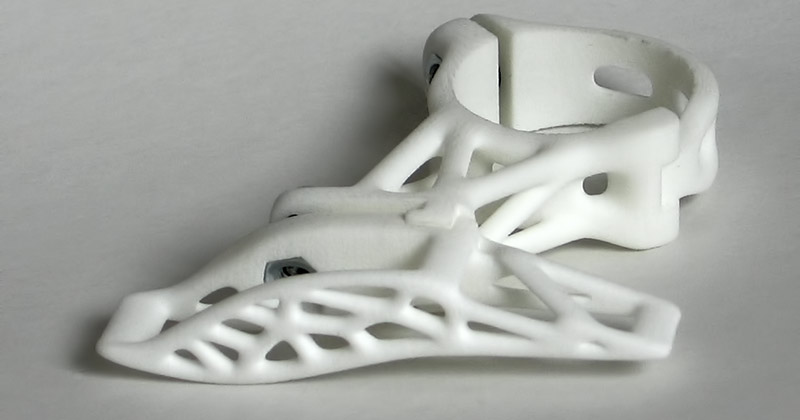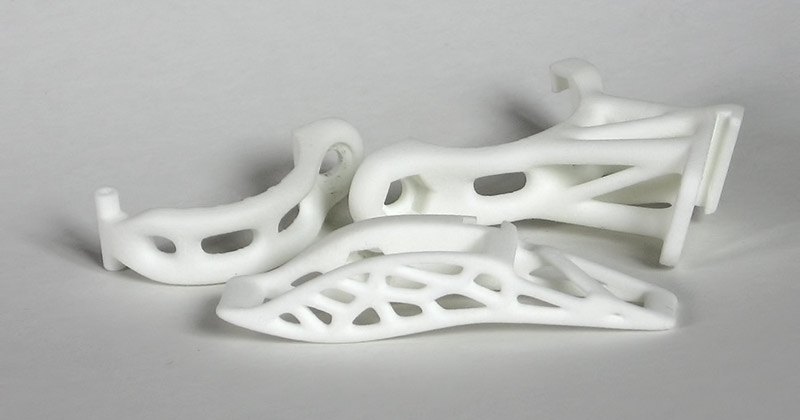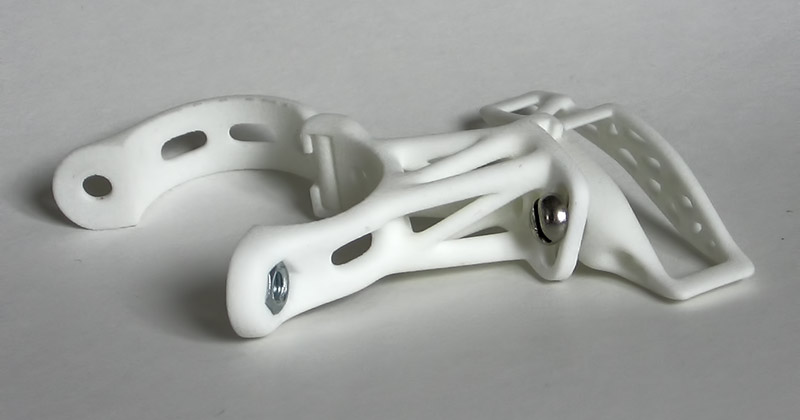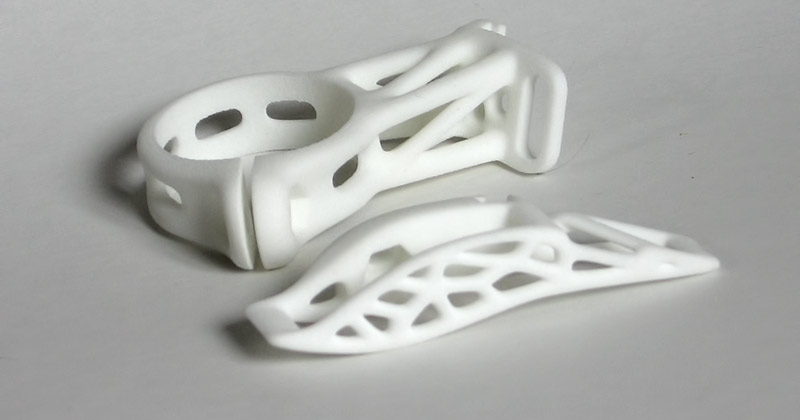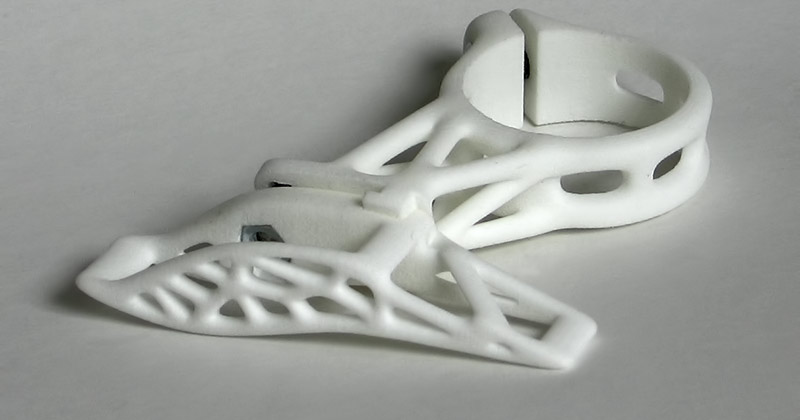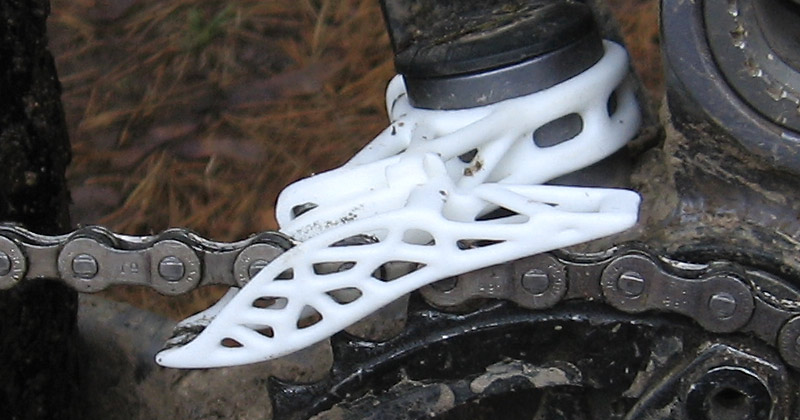 Seat tube mounted chain device with amazing 18 g weight yet strong enough to survive all-mountain use.
---
News
Published on Dec 18, 2013
New 34.9 mm seat tube mount size is available for Ultralight Chain Guide.
Published on Dec 13, 2013
How first prototype was broken and got repaired with extrusion-type 3d printing process.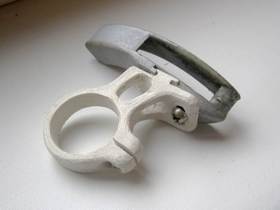 Published on Dec 12, 2013
A month of riding in muddy and rainy weather is ended and a snow season is here. Time for some new photos. Here is how my Ultralight looks right now:
It's unpainted so in wet and muddy conditions it can become dirty very quickly. You should consider painting it if rains are regular on your trails.
Published on Dec 12, 2013
First chainguide version flaws and their fixes.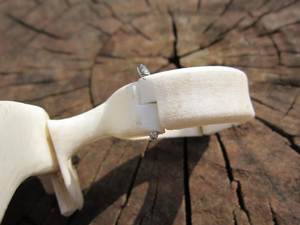 Published on Dec 7, 2013
This is a story about my previous chainguide designs and their evolution into the Ultralight Chainguide.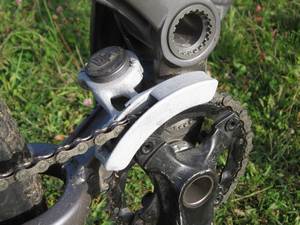 Published on Nov 28, 2013
Just added durability and test results report page.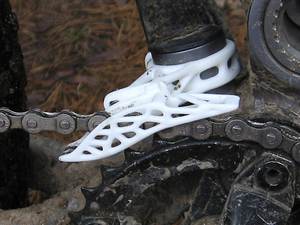 Published on Nov 27, 2013