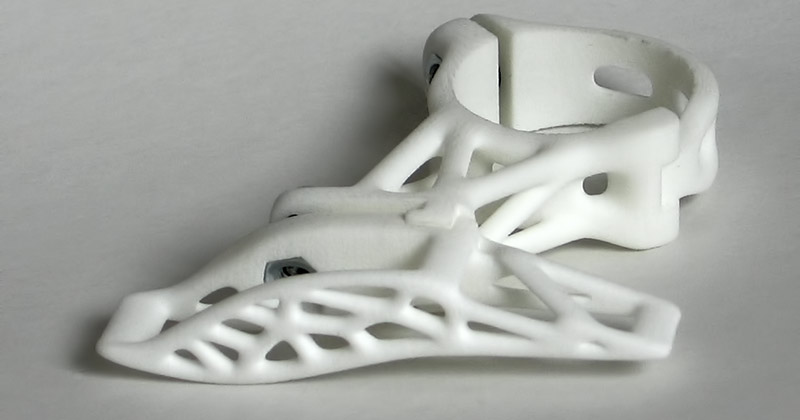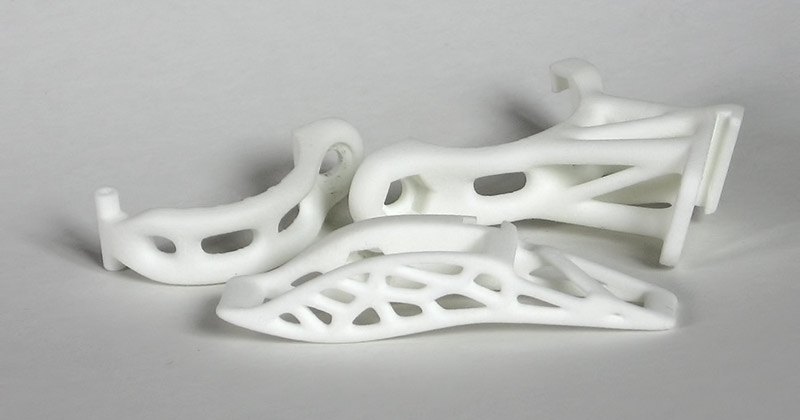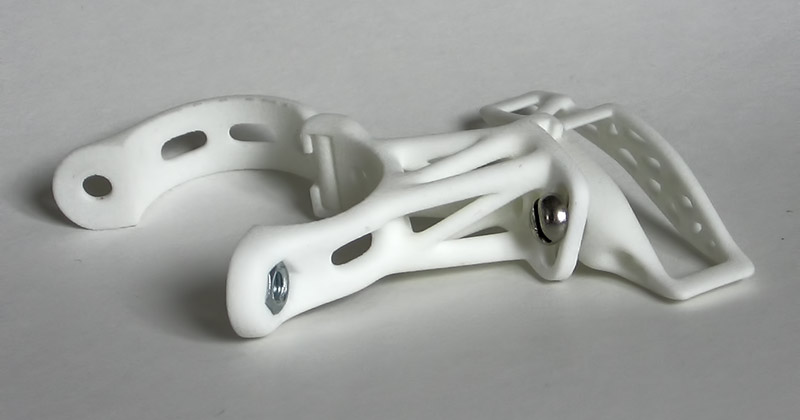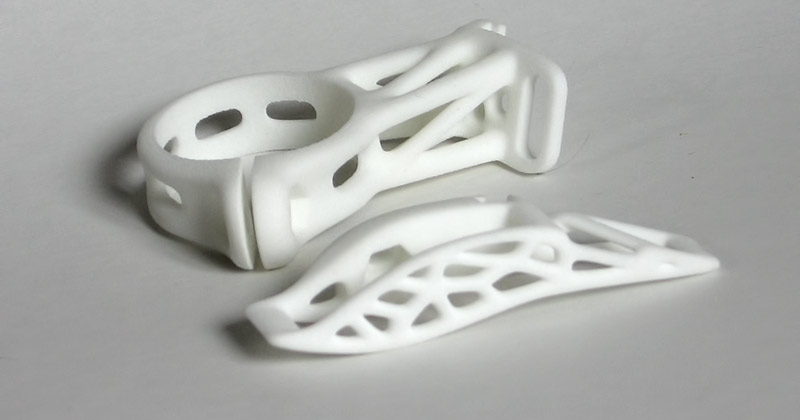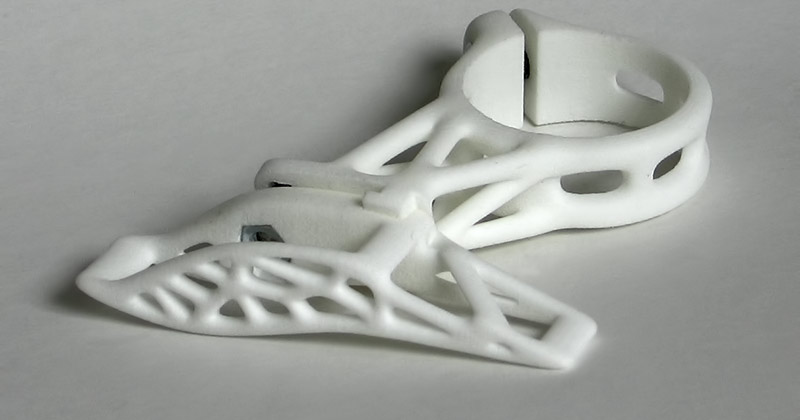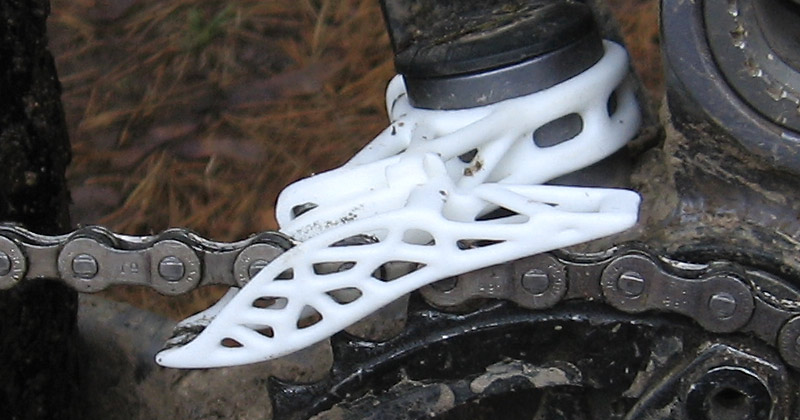 Seat tube mounted chain device with amazing 18 g weight yet strong enough to survive all-mountain use.
---
News
Published on Nov 28, 2013
Just added durability and test results report page. Read more »
Published on Nov 27, 2013
Carrot Tread presents: Ultralight 3D Printed Chain Guide is available to order. It looks cool, works fine and weights only 18g! Order and follow Instructions to assemble and install it on your bike.